About Cebu Philippines | Cebu History | Cebu Economy | Cebu Education | Cebu Festivals & Events
Cebu Historical Tourist Attractions | Cebu Natural Tourist Attractions | Cebu Cultural Tourist Attractions
Cebu Religious Tourist Attractions | Cebu Man-Made Tourist Attractions

Cebu Economy Class Hotels | Cebu 3-Star Class Hotels | Cebu 4-Star Class Hotels | Cebu 5-Star Class Hotels
Cebu Class *AAA Resorts | Cebu Class *AA Resorts | Cebu Class *A Resorts | Cebu Special Interest Resorts
Cebu Apartment, Apartelle, Pension Houses / Inns, Cebu Condominiums, Condotel, Suites

Cebu Pacific Airlines Flight Schedule | Philippine Airlines Flights Schedule | Air Philippines Flight Schedule
Cebu Stay - Cebu Hotels & Resorts - Cebu Philippines Travel - Cebu Island Map
---
---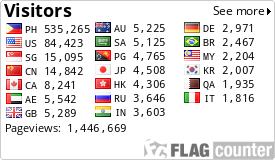 ---
Cebu Stay - Cebu Hotels and Resorts
Cebu City Accommodations
Waterfront Cebu City Hotel & Casino, Salinas Drive, Lahug, Cebu City
A neo-classical structure design is a purpose-built international class hotel providing a distinctive convention and business facilities, catering to the to the needs of the business and leisure community.
Cebu City Marriott Hotel, Cebu Business Park, Ayala Road, Cebu
The first truly international hotel to establish itself in one of the Philippines' most important centers of regional trade. With the most modern convention facilities in the city and state-of-the-art audio and visual equipment.
Cebu Grand Hotel, N. Escario Street, Cebu City
Boasts of 99 clean, quaint and charming guest rooms that are completely furnished with practical amenities for your comfort and ease.
Cebu Midtown Hotel, Fuente Osmeña, Cebu City
A ten-storey, providing a 210 standard and deluxe accommodations with breathtaking panoramic views of the city. Each air-conditioned guest room at the Cebu Midtown is elegantly decorated and is equipped with modern amenities to ensure your stay is as comfortable as possible.
Cebu Marco Polo Plaza, Nivel Hills, Lahug, Cebu City
A luxurious oasis swollen above the unaffected splendor of Cebu City. Majestically situated 600 feet above sea destruct, it offers a panoramic canvas of the city, the Mactan Channel, and the neighboring islands, and is surrounded by 7.5 hectares of juicy greenery.
Crown Regency Hotel and Towers, Osmeña Boulevard, Cebu City
Designed to provide you with the perfect tandem of home-style comfort and luxury hotel services.
Crown Regency Residences Cebu, V. Rama Avenue, Cebu City
Boasts of unmatched accessibility with its strategic location along V. Rama Avenue, Guadalupe. This places the hotel minutes away from the provincial capitol, historic Fuente Osmeña and Guadalupe Church.
Diplomat Hotel Cebu, 90 F. Ramos Street, Lahug, Cebu City
Situated in the midtown business, financial and entertainment district on F.Ramos Street in Cebu City, the Philippines. Diplomat Hotel is within walking distance of various shopping areas, malls, the Fuente Osmeña Park, churches and movie houses and only a 30 min ride away from Mactan Int'l Airport.
Montebello Villa Hotel, Banilad, Cebu City
The only garden hotel at the heart of Cebu City, set in the sprawling hacienda and lush foliage of beautifully landscaped tropical garden.
... More Cebu City Cebu Accommodations
Mactan Island Accommodations
Waterfront Mactan Hotel & Casino, Airport Road, Mactan, Cebu
Situated in the captivating Mactan Island, offers you the luxury of 167 guest rooms and suites, and the convenience of a two-minute walk to the Mactan International Airport. Also, the hotel is only 5 minutes away from Mactan Export Processing Zone.
Cebu White Sands Beach Resort, Maribago, Mactan, Cebu
Located 15 minute ride from the Mactan Cebu International Airport and a scenic 35 minute drive from the main island of Cebu.
Shangri-La's Mactan Resort & Spa, Punta Engaño Road, Mactan Cebu
Located in Cebu, this idyllic resort with its beautiful private beach offers an exciting range of recreation activities and superb cuisine.
Crown Regency Suites Mactan, Maximo Patalinghug Jr. Avenue, Mactan, Cebu
Set on a sprawling 1.5 hectare property near world-renowned beach resorts in Mactan Island, this world-class hotel offers the comfort of home with all the amenities of an international hotel. It is comfortably close to the Mactan Export Processing Zone II and is only 15 minutes away from the Mactan International Airport.
Cordova Reef Village Resort, Cordova, Mactan Island, Cebu
Lies in the coastal town of Cordova, southeastern tip of Mactan Island, Cebu, Philippines, surrounded by Camotes Sea in the east and Bohol Strait in the South. It is 7 kilometers away from the airport and 9 kilometers away from Cebu City.
Days Hotel Cebu, Matumbo Pusok Hills, Across Timex Complex, Mactan Island, Cebu
Situated a about two-minute ride away from the Mactan International Airport, it is a logical choice for travelers on the run who need not contend with city traffic to catch a flight, offers the advantage of having access to the single biggest instrument of development for the island, the Mactan Export Processing Zone. With this ideal location, Days hotel Mactan-Cebu is the most convenient place to stay while doing business or simply jet-setting in the south.
Plantation Bay Resort & Spa, Marigondon, Mactan Island, Cebu
Set in 11.4 hectares of secluded grounds, the Plantation Bay Resort and Spa Mactan Cebu is 30 minutes from downtown Cebu. The local attractions include Fort San Pedro, Magellan Cross, Basilica de Santo Nino, Christ-Child Statue, Taoist Temple, Gorordo House and Carbon Public Market.


... More Mactan Island Cebu Accommodations
Badian Island Accommodations
Badian Island Resort & Spa, Badian Island, Cebu
Badian Island Resort & Spa rooms and suites are generously large and luxurious, impressive atmospheres of style surpassing international standards, our secluded balconies with enticing hammocks unfold enraptured panoramas.
... More Badian Island Cebu Accommodations
Cebu Province is known for its narrow coastlines, limestone plateaus, and coastal plains, all characteristics of a tropical island. Cebu also has predominant rolling hills, and rugged mountain ranges traversing the northern, and southern lengths of the island. Cebu's steep mountains reach over 1,000 meters. Flat tracts of land can be found in the city of Bogo and in the towns of San Remigio, Medellin, and Daanbantayan at the northern region of the province.